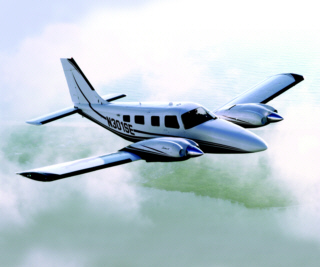 I am basically your average guy; no nonsense, working typical male. I happen to work in the Information Technology field (i.e., computers and networks for the rest of you), and have been involved in computers since they became relatively mainstream in typical households across the planet. I was always interested, even as a young child, in technology and video games.
Naturally, when computers exploded onto the mainstream market along with the computer video game industry, the time was ripe for me to get heavily into gaming in general.
It wasn't until late however that I got into realistic flight simulation. Prior to 2004 almost all of my flight simulation time was combat flight simulation related. I got started playing F-15 Strike Eagle for the Commodore 64 back in the mid eighties, and most of my flying was related to that in some form for many years. This is not to say that flight combat simulations aren't less realistic than "realistic" flight simulations such as MS Flight Simulator 2004. The primary difference for me up until that point was that non-combat related simulation just, frankly, bored me. That is, until I saw how developed and in depth the simulations had become, where a sim pilot could actually use real world training and procedures to fly the planes.
Since then I've been heavily involved (although, not nearly as some people I must say) in the virtual flight simulation community, up to and including developing websites for "Virtual Airlines", creating flight groups, getting involved in virtual flight simulation economic communities, and everything in between.
Other than flight simulation, most of my other gaming revolves around Massively Multiplayer Online Role-Playing Games (MMORPG's in slang). I've played World War II Online, Planetside, Star Wars Galaxies, The Matrix Online, Jumpgate, Tabula Rasa, City of Heroes / Villains, Earth and Beyond, and Lord of the Rings Online. The two MMO's I currently play regularly are EVE Online and World of Warcraft.
Other than that, the rest of my gaming is simulation based. One thing I've always been involved in to a great or lesser degree is NASCAR Simulated racing… I've been racing since Papyrus released NASCAR Racing back in 1996, and have raced in several offline and online racing leagues since.
I've left out real life stuff as you may have noticed, and that's primarily because this blog isn't related to real life material.
Well, that's enough about me.